Category Archives:
Shakes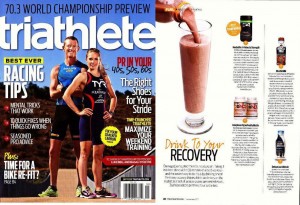 Herbalife24 is a sports nutrition line that empowers athletes with comprehensive, 24-hour nutritional support. The shakes allow athletes to customize their nutrition program based on their specific sport, day-to-day needs, and training demands. Each product is tested for banned substances (anti-doping testing) by an independent third-party laboratory (BSCG.org) assuring athletes that what they put into their bodies is exactly what is listed on the label.
In the Herbalife 24 Line there are two recovery shakes
Rebuild Endurance: Post-workout recovery shake with higher ratio of carbohydrates to protein for endurance athletes.
Rebuild Strength: Post-workout recovery shake with higher ratio of protein to carbohydrates.
Herbalife24 Rebuild Strength was rated the best recovery protein drink  in the Sept 2011 issue of Triathlete Magazine. ahead of products like muscle milk.